A better way to manage your community associations
Home Community was built understanding that homeowner's association community managers often manage multiple communities at the same time. Your staff can be part of all your communities or just the ones they work on.
Join today!
Perfect for community management companies
Without Home Community, home owner requests get buried and lost in emails.
With Home Community all requests are logged and a timeline of the request is created.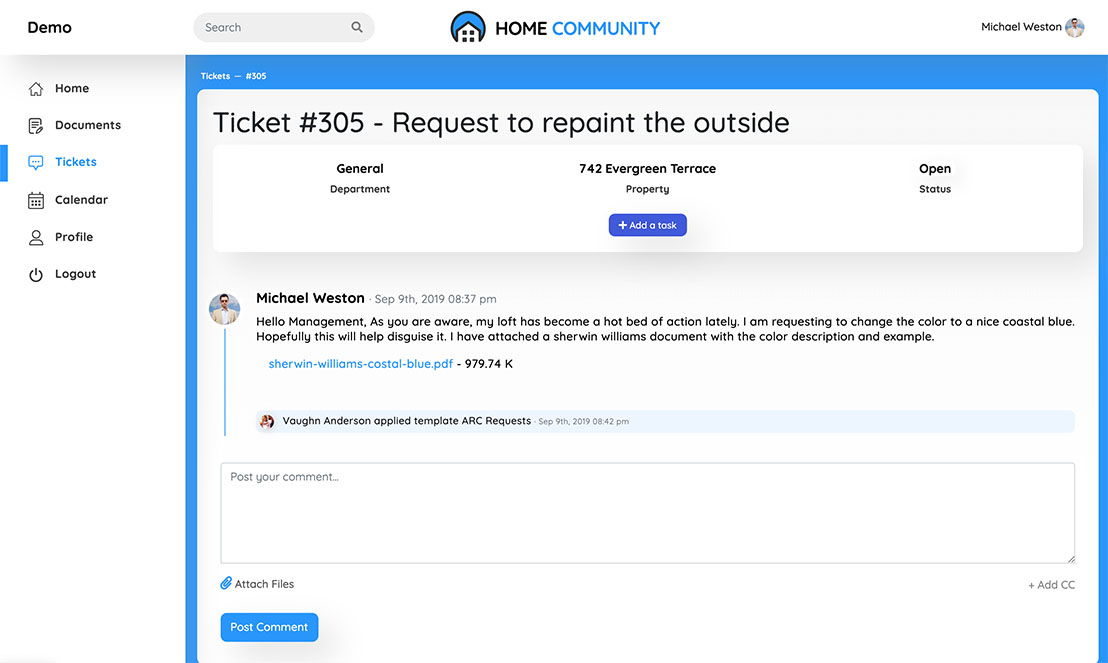 Get started risk free!
With a 30 day free trial, you can try Home Community without even entering a credit card.
Join today!