Getting Started
Getting started is easy to do. With our simple onboarding process we get you up and running with the basics.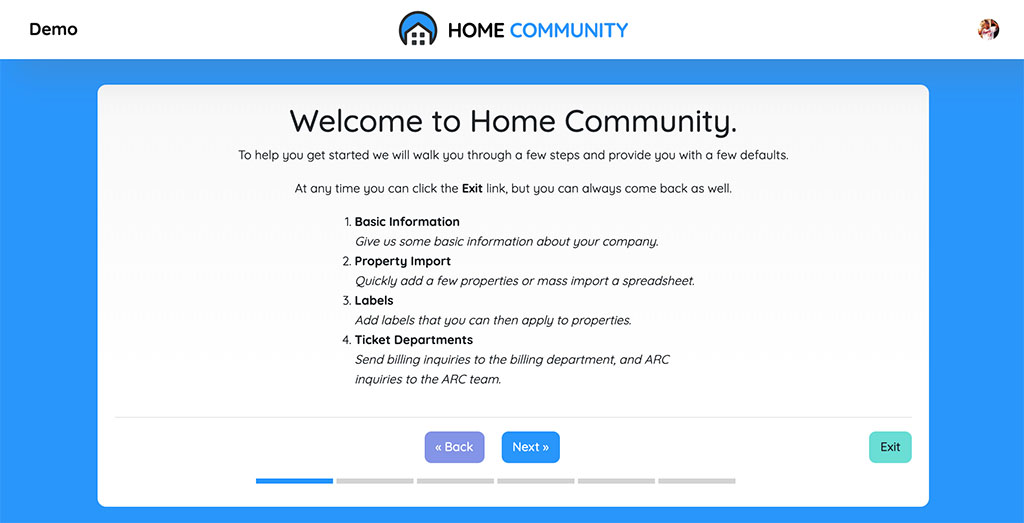 Onboarding
Our onboarding process only has a few steps to get you started and in the system.
You will go through sections like basic information on your management company, importing properties, and setting up support groups. You are able to visit the onboarding section any time you would like.
After Onboarding
After onboarding, we encourage you to poke around a bit and create some test data. Add a fake property and create a ticket attached to it.
Once you are feeling good, it's time to invite your property owners. If you know the email address of the property owners, we can send them invitations via email. If they accept the invite, they are added to your account and are automatically assigned as the property owner for the address you selected. We understand people have investment properties, so a user may be assigned to multiple properties.